Leading your first student tour—whether it is to a North American city or an international destination—is an exciting experience. But like every new experience, chances are you're going to have some questions. We sat down with Caroline and Rick, two of our Sales Managers, who answered some questions we are frequently asked by our new group leaders:
When should I start planning my tour?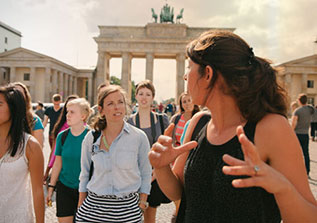 As soon as possible! It's never too early to start planning when it comes to preparing for a student tour—not because the process is difficult or long, but because planning early gives you more time to advertise the tour and grow your group size. Planning early also helps make the tour more affordable for students, since they'll have more time to save money and fundraise.
Students can also sign up for EF's Automatic Payment Plan, and when they enrol, the smaller their monthly payments will be. Many of our experienced group leaders start planning tours for the next year, before they even travel this year!
What kind of support will I have with EF?

We provide excellent support for our group leaders here at EF. You will work with a dedicated Tour Manager, who will help you choose the right tour for you, talk with you about how to encourage students to enrol, and answer any questions you may have. When you travel with EF, you'll also have access to our Educational Travel Advisor program, which puts you in touch with an experienced group leader. They can answer your questions and offer advice on a variety of subjects, from fundraising for your tour to setting chaperone settings.
While on tour, you'll have an insightful, experienced and culturally connected Tour Director with your group 24 hours a day. They'll handle all the logistics, from hotel check-ins to route navigation so you and your students can relax on tour. They'll also share local insights into your destinations and are professionally trained to engage students through inquiry-based learning.
If an emergency should occur on tour, you can reach us 24 hours a day at our Canadian offices. EF also has presence worldwide—with more than 450 schools and offices in over 50 countries, we have local staff members anywhere you travel. We'll be able to react quickly and in person whenever and wherever you need us. 
Are your tours safe?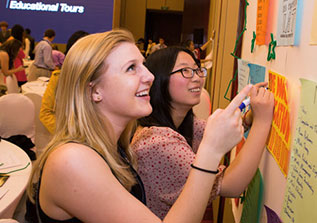 At EF, we are completely committed to the safety of your students. During the day, your Tour Director and chaperones are there to help keep your students safe. All of our international tours have a standard chaperone-to-traveller ratio of one to six, and one to 10 for North American bus tours.
Each student will receive an emergency contact card with important information listed on the back, and our groups travelling in North America will have professional night security at their hotels each night. Members of our operations team also visit venues annually to ensure the highest quality and safety. 
I have a small group; can we still travel?
Absolutely! At EF, we can combine groups who are taking the same tour at the time, something we call a "consolidated tour." On a consolidated tour, you'll share the same tour bus and Tour Director. By offering this, we can make travel affordable since the price will not fluctuate depending on the size of the group. We just ask our group leaders for some flexibility with their dates so we're able to find a time that works for each group. We always hear from our groups on consolidated tours how much they enjoyed meeting each other and making new friends!  
I want to fundraise for my tour. Can you help?

Yes! We have a helpful fundraising guide for group leaders on a variety of topics, including how to create a successful fundraising plan, how to pitch your fundraiser to local media, and some tried-and-true fundraising ideas used by EF group leaders. All of this information is available on our blog, Boarding Call. You can also ask your Tour Manager to send you this information.
How do payments work? Do I have to handle the group's payments?

Most of our student travellers use EF's free, easy and convenient Automatic Payment Plan. You won't have to handle any payments because we have a dedicated customer service team available to work on all financial aspects associated with your tour.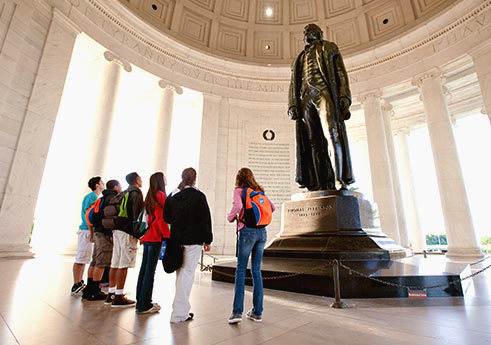 I want the trip to be as educational as possible. How can I incorporate the tour into what the students are learning in school?

Every tour at EF is designed with education in mind, and we are proud to offer educational support for teachers who are travelling with students. From face-to-face meetings with EF staff, to teacher-to-teacher mentoring, we are fully committed to ensuring teachers feel confident when leading their students on tour. We also have an in-house School Board Relations department that is available to provide detailed provincial curriculum links to give you an idea of how to connect lessons from your classroom to your EF tour.
All groups travelling with EF can also add weShare, our online learning platform, to their tour at no additional cost. weShare combines inquiry-based learning with on-tour experiences to help students develop 21st century skills and increase global awareness. With a flexible learning model, your students can be as involved as they like, and we can help with grading or incorporating student projects into your curriculum.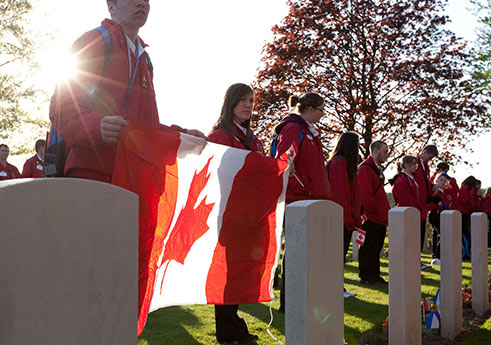 What should my students pack for the tour?

Students should always pack as lightly as possible. We encourage group leaders to remind their students that it's not a fashion show! Your students are going to be responsible for carrying their own luggage in the airport and into their hotel, and they'll likely want to save room for souvenirs. One of the most important items to bring is a pair of comfortable walking shoes. It's also important to be prepared for any type of weather by packing sunscreen, rain gear and warm clothes (depending on the destination). Bringing a camera is a great idea so your group can document their experience, but any other valuables should be left at home.
One thing to keep in mind is that different tours require different packing lists. We have a standard packing list on our website, but a Service Learning Tour, for example, is going to look slightly different than a tour to Paris and London. Your Tour Manager can send you copies of the appropriate list for your tour.
What does a day on tour look like?
We want you to get the most of your days on tour, so you'll be busy! Typically, you'll wake up between 7 and 8 a.m. and eat breakfast at the hotel. Your Tour Director will let your group know the plan for the day, and then you'll hop on the bus or public transit to get started. We strive to give students a taste of everything the destination has to offer. A standard day may involve guided sightseeing tours, some free time at lunch to enjoy the local cuisine and explore in small groups, and an evening activity after dinner, such as a Broadway show, a ghost tour or a tour of the monuments all lit up. Usually, you'll arrive back at the hotel 10 p.m., tired but ready to get some sleep for another fun day tomorrow!